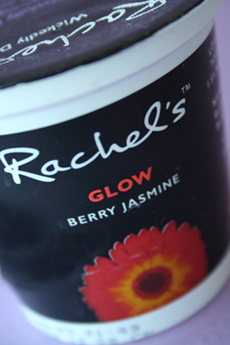 Rachel's line of gourmet yogurts is probiotic, enhanced with Omega 3s, kosher...and fashionable. Why didn't they put the words "probiotic" on the front of the container? They'd sell more to probiotic-hungry Americans! Read our full
review of Rachel's yogurt
.
ABOUT THE AUTHOR
STEPHANIE ZONIS focuses on good foods and the people who produce them.
April 2007
Updated April 2008

What Is Probiotic Food?
Part VII: Conclusions About Probiotics
This is Part VII of a seven-part article. Use the index below to click back and forth among the pages.
AFTER YOU FINISH THIS INTRODUCTION TO PROBIOTICS,
Conclusions
A short paper from the International Scientific Association for Probiotics and Prebiotics (ISAPP) proposes a "multi-disciplinary approach" (microbiologists, dieticians, nutritionists, clinicians, immunologists, etc.) to the further understanding of any value of probiotics in intestinal flora. The group proposes studies conducted on sound scientific principles, with in vitro human studies much preferred to those employing lab animals. The ISAPP also calls for "correlated studies of the gut flora of diseased vs. healthy humans." I hope to see much more research of this type carried out.
If I had AAD or Clostridium difficile, or MRSA, or if I had an infant with diarrhea, would I be trying probiotics as a remedy? Yes. But under normal conditions, given that so much remains to be discovered about what probiotics really can and can't do, consuming every probiotic food or supplement that comes down the pike simply because it contains friendly bacteria, or consuming very large quantities of probiotics, doesn't make sense to me. I consume both yogurt and kefir regularly because I believe they are good foods and because I enjoy them. But for me, and at this point, any probiotic benefit is a secondary consideration, albeit one of increasing interest and possibilities. Our grasp of the world of probiotics has increased greatly over the past decade. The body of well-documented information will continue to expand, and there is some excellent potential for probiotics to help with a number of conditions and illnesses. But the incomplete knowledge researchers possess right now should remind consumers that many health claims for probiotics must be taken with a grain of salt.
Sources
"In Live Bacteria, Food Makers See A New Bonanza," The New York Times,
January 22, 2007
Report on Danone's "The Intelligent Intestine" Symposium,
ajcn.org/cgi/reprint/78/4/675.pdf
Acknowledgements
Mary Ellen Sanders, PH.D., Consultant, Dairy and Food Culture Technologies, Brian Keveney, Senior Scientist, Solgar Laboratories; Suzan B. Longo, Senior Scientist, Solgar Laboratories; Karina Meija, molecular biologist, Bio-K Plus; Manfred Kroger, Professor Emeritus Food Science, The Pennsylvania State University; Ceci de la Montanya, Allison & Partners; Sarah Ryser, SSPR; Edward Smolyansky, Helios Nutrition Ltd.; Carmelle Druchniak, Senior Communications Manager, Stonyfield Farm; Katie Hyland, Stonyfield Farm; Food and Agricultural Organization (FAO) of the United Nations; Patricia Blake, FAO; Kathy Oneto, Vice President of Marketing, Attune Foods; Gerald W. Tannock, Professor of Microbiology; Ruth DeBusk, Ph.D., RD; Joerg Seifert, Technical Director, International Dairy Federation; Ben Frega, Vice President Sales and Marketing, Great Lakes Kraut; Sarah Lowrey, Brand Manager, Kashi Vive Probiotic Digestive Wellness Cereal; Rachel Kay, Kashi Vive Probiotic Digestive Wellness Cereal; Evan Richards, CEO and Founder, Rejuvenative Foods; Cary Frye, Vice President, Regulatory Affairs, International Dairy Foods Association; Fons Smits, Production Manager, Traders Point Farm Organics, Inc.; Sheryl Kesey Thompson, Springfield Creamery; Nancy Van Brasch Hamren, Springfield Creamery; Fresh Made Quality Dairy Products, Inc.; Robert Martindale, MD, Professor of Surgery, Oregon Health and Science University; Patricia Pearson, Principal Scientist, Organic at Whitewave Foods.

Read our Probiotics Glossary.
Return to the Index.
Recent Articles From Our NutriNibbles News Feed:
Subscribing notifies you whenever there are
new additions to the NutriNibbles™ section.

Subscribe to THE NIBBLE™ NutriNibbles™ by Email