Simple Syrup Recipe
While powdered sugar is the original ingredient, it is no longer used in most situations because simple syrup dissolves more readily in a cold beverage. You can make simple syrup easily and keep it on hand:
Using the proportion of 2 parts sugar to three parts water, fill a bottle almost halfway with sugar; add hot water.
Cover the top and shake well.
Store in a cool, dry place.
You also can find guarapo, sugar cane syrup, in Latin markets. Natural food stores also carry organic cane syrup.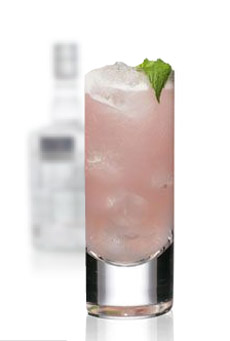 Seville Chill. For the recipe, visit MillersGin.com.