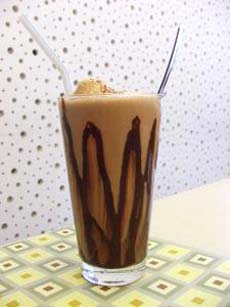 I'll have what she's having. Photo by Rafael Fragos.




Books On Beverages
Non-Alcoholic Beverages And General-Purpose Books
If you'd like to recommend a favorite beverage book, click here.
Book Reviews
Passion For Coffee—Sweet And Savory Recipes With Coffee, by Patricia
McCausland-Gallo
December 2009
Fine Waters: A Connoisseur's Guide to the World's Most Distinctive Bottled Waters, by Michael Mascha
November 2006
What to Drink with What You Eat: The Definitive Guide to Pairing Food With Wine, Beer, Spirits, Coffee, Tea—Even Water—Based on Expert Advice from America's Best Sommeliers, by Andrew Dornenburg and Karen Page
September 2006
Lifestyle Direct Direct, Inc. All rights reserved. Images are the copyright of their respective owners.