Beer & Food Pairings
New Discoveries At Savor, An American Craft Beer And Food Experience
CAPSULE REPORT: Recently, 2,100 craft beer aficionados and foodies convened in Washington, D.C. in celebration of American Craft Beer Week, for a sold-out two days of beer and food pairings. Designed to show that craft beer can complement food as beautifully as fine wine, Beer Editor Ryan Smith concludes that the voyage of discovery was a great one, and urges beer and food lovers to craft their own pairings. This is Part I of a two-part article; to read Part II, click on the black links below.
Sorry, Mickey. Sorry, Walt. But if, as Ben Franklin famously said, "beer is proof that God loves us and wants us to be happy," then, for a few days in May, the happiest place on earth was in Washington, D.C.—about 3,000 miles away from Disneyland. On May 16th and 17th, the Brewers Association invited some of the best craft breweries in the country to the Andrew W. Mellon Auditorium for Savor, a celebration of craft beer, fine food and the beautiful culinary harmony created when the two converge.
Savor was not your usual beer tasting event; it was, perhaps, the world's greatest beer
dinner, with 48 craft breweries serving nearly 100 different beers paired with dishes prepared by D.C.'s Federal City Caterers.* Many of the heavyweights of the craft brewing world were in attendance—this year, Samuel Adams, Harpoon, Dogfish Head, Rogue, The New Belgium Brewing Company (brewers of Fat Tire Ale) and others—and in the name of research, I sampled plenty of their delicious brews.

*As of this writing, no decision has been made about a repeat event; but check Beertown.org for announcements of beer events.

Photo at right: Brooklyn Brewery's brewmaster Garrett Oliver, pouring a glass of—guess!
But I wanted to travel beyond those familiar breweries whose beers line my supermarket shelves. I wanted to try varieties from those small, regional breweries helmed by mad scientists who work in near-anonymity to craft some of the most-sought-after beers in the country—ones that I'd otherwise have to travel hundreds, even thousands, of miles to drink. And so I started at one end of the cavernous room and made my way around, one table at a time, like a blissed-out (and increasingly-unsteady) trick-or-treater. Here are notes on a few new favorites:
Favorite Beers From Savor 2008
See if you can find these locally; otherwise, they're worth ordering online. In alphabetical order:
Boscos Hefeweizen
Boscos Brewing Company
Memphis, Tennessee
Light, refreshing and citrusy; lightly spicy, with the banana and clove flavors that are the mark of a well-crafted hefeweizen. Lack of availability on the East Coast made me seriously contemplate moving to Memphis. (BoscosBeer.com)
Domaine Dupage French Country Ale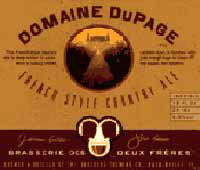 Two Brothers Brewing Company
Warrenville, Illinois
An amber ale: spicy, with slight flavors of apple cider, caramel and toasted bread. Hops are evident, but malty sweetness is at the forefront. Serve it at an appropriate temperature (not too cold) to allow flavors to fully present themselves. This is a unique style—few American breweries are producing French country-style ales. (TwoBrosBrew.com)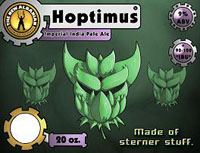 Hoptimus Imperial IPA
New Albanian Brewing Company
New Albany, Indiana
A dry, pleasantly bitter IPA with slightly piney hop flavors and subtle malt sweetness. It's crisp and very drinkable for an Imperial IPA. It paired well with Capriole Mont Saint Francis goat cheese from Greenville, Indiana. (NewAlbanian.com)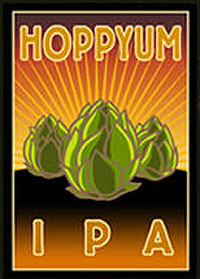 Hoppyum IPA
Foothills Brewing
Winston-Salem, North Carolina
This IPA is brewed primarily with Simcoe hops, a hybrid variety that lends a particularly bitter and citrusy flavor. The beer tasted unbelievably fresh, like the guys were brewing it right there in the auditorium. A hophead's delight; I now have a reason to visit Winston-Salem. (FoothillsBrewing.com)
Sprecher Hefe Weiss
Sprecher Brewing Company
Glendale, Wisconsin
Perfect warm-weather beer: effervescent, spicy and refreshing. The citrus flavors of the beer paired nicely with the delicate strawberry chicken salad served alongside. (SprecherBrewery.com)
Continue to Part II: Favorite Food & Beer Pairings