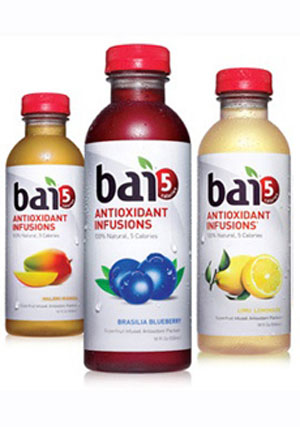 Low in calories, high in flavor and antioxidants, this line of beverages has a surprise secret ingredient. Check out our review.
It's National Fondue Month: beef, cheese, chicken, chocolate, seafood and more. Take a bite.

We guess that February is an appropriate month for Baked Alaska. Check it out! See all the February food holidays.



It's easy to make this at home. Just don't fumble the pizza. Check it out.

This Week's Features
What are you doing the week of March 9-16, 2014? You could be taking a gourmet cruise of the Mexican Riviera. Get the details now, including $100 savings.

Learn some tricks, as well as the difference between icing and frosting. Take a look. More videos.

What did Jay Gatsby serve at those weekend-long cocktail parties? The White Lady, above, is one of the Jazz Age se cocktail recipes.

If you've been hesitating to buy a rice cooker because it only does one thing, this one doubles as a slow cooker. Get it now! More double-duty appliance tips.

The original mayonnaise sauce was transformed by a great French chef into today's guilty pleasure. The scoop.


A Norwegian specialty, gjetost is a sweet goat cheese spread that will delight goat cheese lovers. Get yours now!
Most Popular Articles
More Of Our Most Popular Articles