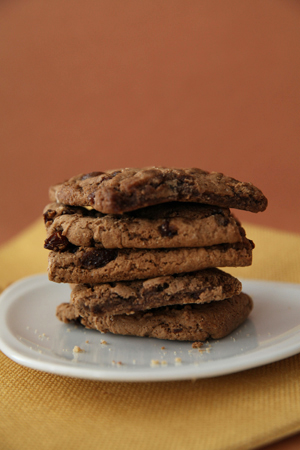 Old-fashioned cookies like the Hermits above taste just like Grandma's best homemade recipes. Check out our review.
Kale is everywhere, and today is National Kale Day. Take a bite.

We answer the burning question, why are brownies, blondies and other bars cookies, not cake. See all the September food holidays.



What looks like an S&M harness for avocados is the Avocado Saver, at Williams-Sonoma. Check it out.

This Week's Features
What are you doing the week of March 9-16, 2014? You could be taking a gourmet cruise of the Mexican Riviera. Get the details now, including $100 savings.

Learn some tricks, as well as the difference between icing and frosting. Take a look. More videos.

What did Jay Gatsby serve at those weekend-long cocktail parties? The White Lady, above, is one of the Jazz Age se cocktail recipes.

If you've been hesitating to buy a rice cooker because it only does one thing, this one doubles as a slow cooker. Get it now! More double-duty appliance tips.

The original mayonnaise sauce was transformed by a great French chef into today's guilty pleasure. The scoop.


A Norwegian specialty, gjetost is a sweet goat cheese spread that will delight goat cheese lovers. Get yours now!
Most Popular Articles