Tell A Friend About THE NIBBLE
Do you have friends and colleagues who love great food?

Just fill in the information below and we'll send them
an invitation to visit TheNibble.com
"at the suggestion of Your Name."
Your friends will be assured
that they will only be contacted this one time.

To sign yourself up for the Top Pick Of The Week
instead of referring a friend,
click here.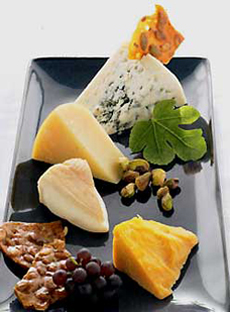 A sampler of award-winning artisan
cheeses from Wisconsin.