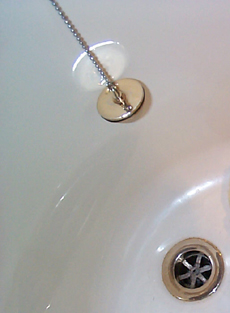 Introduce your bath, body & environment to delicious food fragrances—in soaps, bath gels, moisturizers and more. Photo courtesy of FreeImagesCo.UK.




Good Scents
Food Fragrances for Bath, Body & Home


There's been a quiet revolution in personal product fragrance. What was formerly all jasmine, tuberose and pleasantly ambiguous is now deliberately foodie. At the bi-annual Extracts show in New York City—the industry event where high- end beauty lines present their products to specialty stores and high-end retailers—an estimated two-thirds to three-quarters of the scented products are fruit and vegetable fragrances. Now you can envelop your day in ginger, pomegranate, apricot, fig, lemongrass, licorice, cucumber, tomato, lettuce, fennel...plus lots of chocolate, vanilla, and lemon that are not kid stuff but sophisticated products for people who wear Prada. As with olive oils, jams, and every category of fine food, there are lots of choices. THE NIBBLE will evaluate the products in each category on an ongoing basis, and recommend the best to you.
So, start your morning with a wake-up coffee facial scrub with real ground coffee beans, as you brush your teeth with a choice of 30 gourmet food flavors of toothpaste, from Earl Grey to mango. Jump into the shower and let lemongrass shower gel invigorate you as you layer your fragrance with ginger or framboise shampoo. Gentlemen, get out your green tea shaving balms; ladies, decide whether to moisturize with vanilla, lemon, or melon. Some chocolate mint lip balm, and you're ready to dress—fully satiated, with not a calorie spent. At the end of a long day—or on a lazy free day—indulge yourself with the best chocolate bath, herbal bath, or the amazing Jelly Bath. Forget those old-hat florals and ambiguous aromas: it's time to make good scents of food.
Nibble Tip

If you need to celebrate a birthday or other special occasion with a foodie friend who is seriously dieting, a cake, other food gift, or going out to dinner may not be the best idea. Instead, treat him or her to one of the luxury food fragrances by Fresh, Jo Malone, or other fine perfumers. Evoke the sensuality of fine food without any need to reach for the calories.

One of the original "foodie fragrance" lines, the Fresh
Index line has sophisticated food scents: Pear Cassis, Bergamot Citrus, Tobacco Caramel, and Redcurrant Basil.






Related Food Videos:



For more food videos, check out The Nibble's Food Video Collection.


© Copyright 2005- 2015 Lifestyle Direct, Inc. All rights reserved. Images are the copyright of their respective owners.