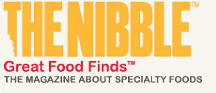 ---
Product Reviews / Main Nibbles / Cocktails & Spirits

Winetails: Wine Cocktails

Red Wine & White Wine Cocktail Recipes

Wine beverages have been around as long as wine. Early recipes that mixed wine with fruit juice and honey evolved over time to more elaborate concepts such as mulled wine—a combination of red wine, Port, brandy, triple sec, brown sugar and a sheaf of spices including allspice berries, bay leaf, cinnamon sticks and cloves.

When making a wine cocktail, use a popularly-priced, fruity wine. Complex wines, with layers of flavor, are meant to be explored on their own—not covered up with other flavors. Italian winemaker Ecco Domani teamed with mixologist Alex Ott to create a series of "winetails," wine cocktails, that can be enjoyed before dinner, after dinner, or any time you're relaxing with a glass of wine. Ecco Domani makes wines for all of the cocktails below. You can read more about them at EccoDomani.com.

Canella Domani

This is a sweet, spiced red wine drink, popular during the fall and winter months (photo above, left). Canella is the Italian word for cinnamon. This recipe is best prepared one hour before serving, to let the spices infuse.

Ingredients

One bottle Merlot
10 tablespoons sugar
1 orange peel
1 lemon peel
10 cloves
1 teaspoon cinnamon powder
4 cinnamon sticks and/or orange slices to garnish

Preparation

In a medium pot, heat the Merlot gently. Add the sugar until dissolved.
In a strainer, add the orange peel, lemon peel, cloves and cinnamon powder. Let the strainer sit in the heating wine for about 20 minutes. Make sure the wine is not boiling.
Allow the mixture to cool, or serve it hot, like a toddy.
Remove the strainer. If serving cool, pour into wine glasses. If warm, pour into glass mugs (we love the ones from Bodum). Garnish with a cinnamon stick or an orange slice.

Makes 4 servings.

Dolce Domani

Dolce, pronounced DOLE-chay, is the Italian word for sweet. People who typically ask for a glass of Merlot may enjoy trying it "winetail"-style.

Ingredients

½ lime
2½ teaspoons sugar
3 ounces Merlot
Lime spiral to garnish

Preparation

Muddle lime and sugar until all lime juice is extracted.
Add wine. Pour with ice into a shaker and shake vigorously.
Pour into a lowball glass and garnish with a lime spiral.




Add some excitement to Merlot with lime and a touch of sugar.

Ecco Cioccolato

Does "cioccolato" need to be translated, or is it a universal word? (It helps to know that "cio" is pronounced CHO in Italian.) Here, chocolate, raspberries and red wine with topped with whipped cream are a dessert in a wine glass.

Ingredients

6 raspberries
1 teaspoon sugar
2.5 ounces Chianti
1½ teaspoons sweet cocoa powder
Whipped cream
Chocolate shavings

Preparation

Muddle raspberries and sugar.
Add Chianti and stir in cocoa
powder.
Pour in shaker and shake
vigorously. Strain into a martini
glass.
Top with whipped cream and
chocolate shavings.




A dessert winetail: chocolate, raspberries and red wine with whipped cream.

Ecco Sidro

Sidro (SEE-droe) is the Italian word for cider. This recipe offers a lot of creativity in preparation. Try two ounces of ginger ale if you don't have fresh ginger, or cinnamon instead of Chai tea powder.

Ingredients

1 teaspoon fresh ginger
1.5 ounces apple cider
¼ teaspoon Chai tea powder
2 ounces Chianti
Ginger root slice or apple slice to
garnish

Preparation

Muddle fresh ginger. Add apple cider, tea powder and Chianti.
Shake and strain into a martini glass or rocks glass (if served hot).
Garnish with a slice of ginger root or apple.




Apple cider and chai: perfect fall flavors.


© Copyright 2005-2022 Lifestyle Direct, Inc. All rights reserved. All images are copyrighted to their respective owners.