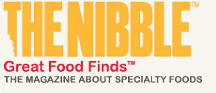 ---
Recipe: Clear Japanese Soup With Prawns

Delicious And Dietetic




The light, mild flavor of this soup is relaxing; on the palate it provides a clear Umami experience. Japanese enjoy it for breakfast. You can have it at any time of day.

Serve 4

Ingredients

4 large prawns
4 shiitake mushrooms
4 snow peas (you can substitute green beans)
27 ounces dashi (Japanese kelp stock)
1 teaspoon salt
1 tablespoon sake
2 teaspoons soy sauce (ideally a light-colored sauce)
A pinch of MSG

Directions

De-vein the prawns, parboil in salted water for 40-60 seconds, then remove the shells.
Remove the stems of the shiitake mushrooms, trim the mange tout/green beans and parboil.
Heat the soup stock, salt and sake, add the prawns, shiitake mushrooms and soy sauce. Bring to the boil, add the umami seasoning and remove from the heat. Garnish with the mange tout/green beans when serving.

Shiitake Mushrooms.
Dashi powder can be ordered online and reconstituted into
broth.
Snow Peas.

Recipe and photo © 2007 UMAMI Information Center. All rights reserved. Other material Lifestyle Direct, Inc. All rights reserved.


© Copyright 2005-2022 Lifestyle Direct, Inc. All rights reserved. All images are copyrighted to their respective owners.