Chambre de Sucre: Fancy Sugar That Delights
Jump to the article index below
CAPSULE REPORT: Do you need a gift for your Thanksgiving hosts? Would you like to get a jump on holiday gifting?
Chambre De Sucre ("the sugar room") makes a gorgeous and affordable collection of handmade sugar cubes, balls and crystals. Plain and decorated, colored, white or amber-brown, this is the most stunning sugar collection we've seen.
There are pretty sugars and handsome sugars. If there's one way to impress with your coffee and tea service, Chambre de Sucre is it.
Sugar is a universal gift: Even if the recipients don't use sugar themselves, they invariably have guests who do.
And guests will long remember such a treat. Even people who don't notice details will take note.
Artisan-Crafted Gourmet Sugar
Chambre de Sucre fancy sugars are handcrafted in Japan from the highest-quality cane sugar. The methods reflect 270 years of artisanship.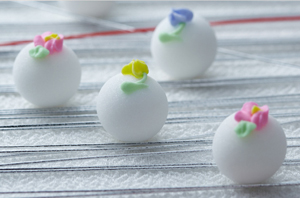 There are sugar balls (above) and squares decorated with hand-piped sugar flowers.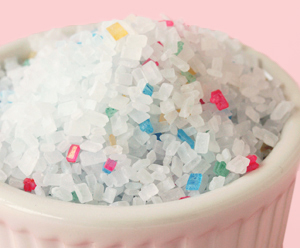 There are rainbow crystals (above) and amber crystals.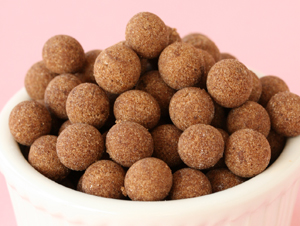 You can have demerara sugar balls, cubes and miniature cubes.
All of the gourmet sugars dissolve as easily as any sugar cube.
Anyone who entertains—or who likes beautiful things—will be enchanted by this gift. Artistic types can create a still life in a bowl; there's no doubt that this fancy sugar is edible art.
—Karen Hochman
Head to the index below to see what page you'd
like to visit next.
Do you know your demerara from your
muscovado? Check out the different types of
sugar in our Sugar Glossary.