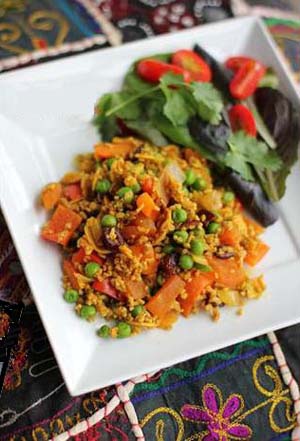 Freekeh, the new grain in town, is quite ancient—and the result of an enemy attack. Read the review and get your freekah on.
Tips to trade those not-so-food-for you ingredients in your pantry for better ones. Take a bite.

What is taffy? How does it differ from toffee? Check it out. See all the May food holidays.

Like an everything bagel, this limited edition hummus hits the spot. Take a look.
This Week's Features
They say that these mini bundts are large enough for to split; but we won't share a bite, A sophisticated treat and gift. Get yours now and read our review of this Top Pick Of The Week.

Learn some tricks, as well as the difference between icing and frosting. Take a look. More videos.

What did Jay Gatsby serve at those weekend-long cocktail parties? The White Lady, above, is one of the Jazz Age se cocktail recipes.

If you've been hesitating to buy a rice cooker because it only does one thing, this one doubles as a slow cooker. Get it now! More double-duty appliance tips.

The original mayonnaise sauce was transformed by a great French chef into today's guilty pleasure. The scoop.


A Norwegian specialty, gjetost is a sweet goat cheese spread that will delight goat cheese lovers. Get yours now!
Most Popular Articles