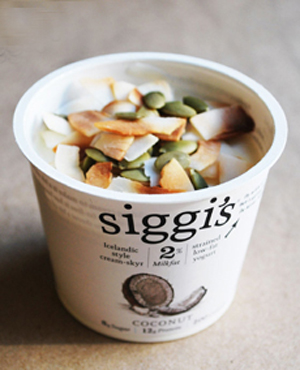 Our new favorite yogurt is Icelandic style—thicker than Greek yogurt! Check out our review.
Cabo Chips, the new tortilla chips in town, are made old-style, from the best ingredients on earth. Take a bite.

This square tart is a twist on large round tarts or smaller tartlets. Here's the recipe. See all the May food holidays.



Ice Cream Tacos

A dessert or snack for Cinco de Mayo and beyond. Check it out.

This Week's Features
What are you doing the week of March 9-16, 2014? You could be taking a gourmet cruise of the Mexican Riviera. Get the details now, including $100 savings.

Learn some tricks, as well as the difference between icing and frosting. Take a look. More videos.

What did Jay Gatsby serve at those weekend-long cocktail parties? The White Lady, above, is one of the Jazz Age se cocktail recipes.

If you've been hesitating to buy a rice cooker because it only does one thing, this one doubles as a slow cooker. Get it now! More double-duty appliance tips.

The original mayonnaise sauce was transformed by a great French chef into today's guilty pleasure. The scoop.


A Norwegian specialty, gjetost is a sweet goat cheese spread that will delight goat cheese lovers. Get yours now!
Most Popular Articles
More Of Our Most Popular Articles