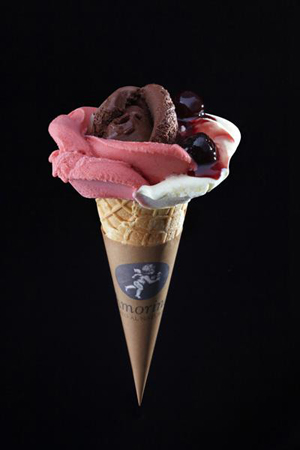 There's a new gelato in town—and it's the best we've had in this country. Maybe that's because it's shipped over from Italy! See our review.
It's National Mustard Day, and we've got ways to use it from Breakfast through dinner. Take a bite.

IPA, India Pale Ale, is our favorite style of beer: hearty and hoppy. It was actually created to hold up to the heat, so beer could be shipped to England's troops in India. Take a look. See all the August food holidays.



We make it on a toasted croissant. Day-old croissants work great! Check it out.

This Week's Features
Are you a bacon lover? If so, how much of one? Otherwise stated, how many types of bacon have you had?

Learn some tricks, as well as the difference between icing and frosting. Take a look. More videos.

We didn't realize how much we missed sangria until it was served to us at a dinner party. Here's how to make it.

Grilling quesadillas adds the luscious taste of smoke. This grill basket is only $7.95. Get one!

American eating changed when ground beef was placed between sliced bread. The scoop.


How to enjoy ricotta for breakfast, lunch and dinner: This versatile fresh cheese is not just for ravioli and cannoli. Take a bite.
Most Popular Articles
More Of Our Most Popular Articles