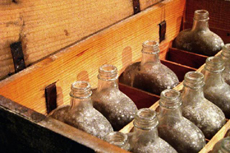 They just get better with age! Photo by Clarita Neroli.


Books On Beverages, Wine, Beer & Spirits
Cheers!
We drink them before, during and after meals. We enjoy them at parties, get-togethers, gatherings and galas. They make happy hour happy. We like a good drink, but we want to know what makes a drink great, and these books give us the inside scoop. If you'd like to recommend a favorite book on beer, wine or spirits, click here.
© Copyright 2005-2015 Lifestyle Direct, Inc. All rights reserved. Images are the copyright of their respective owners.