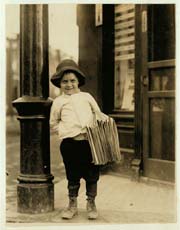 Sign Up For News Releases
We'll Send You News Releases By E-Mail
News, Tastings, & Other Events
If you provide your complete contact information (snail mail, phone),
we'll be able to invite you to tastings, salons, and special events in
New York and other cities.
Nibble Tip

Keep healthy, tasty specialty foods at the office to snack on when you're working late. The temptation to order in fat-and sugar-loaded foods can be offset with a little planning. Delicious teas, fine low-sugar or sugar-free spreads and peanut butters, and 35-calorie crispbreads like Wasa kept in the drawer for times like these will tide you over and please the palate of any foodie.

Wasa Crispbread with a slice of Swiss
cheese and a dab of sugar-free jam.
Have a slice or two with a cup of fine
tea, and you're good to go.


Related Food Videos:



For more food videos, check out The Nibble's Food Video Collection.


© Copyright 2005-2015 Lifestyle Direct, Inc. All rights reserved. Images are the copyright of their respective owners.