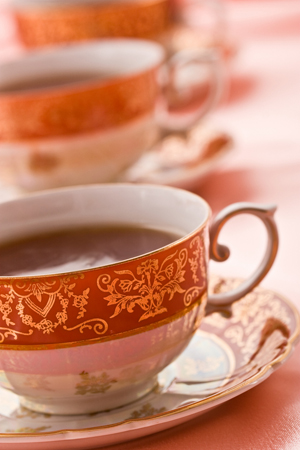 Forget putting sugar in your coffee, tea or lemonade. The new sweetener in your life should be agave nectar. You can cook and bake with it, too. Photo by A.G. Photographer | CSP.
WHAT IT IS: A great natural sweetener.
WHY IT'S DIFFERENT: Agave nectar has half the glycemic index of sugar, a boon for diabetics and anyone who wants to cut back on sugar calories and sugar blues. Currently in liquid form only.
WHY WE LOVE IT: Nicer-tasting than refined white sugar; dissolves easily in cold beverages; saves a lot of calories and carbs; a healthy sweetener.
WHERE TO BUY IT: At natural food stores and health food stores nationwide (check supermarkets, too); and online. See products below.

Agave Nectar: The Sweetest Thing That Can Happen To You This Year

CAPSULE REPORT: If "agave" (ah-GAH-vay) sounds familiar to you, you may be thinking of the blue agave plant, from which tequila is made. And you'd be right. In fact, both tequila and agave nectar come from the blue agave, or Agave tequilana Weber.*
*In 1902, the German botanist Franz Weber studied the agave plant and determined that the sap of the blue agave had the ideal amount of sugar for distillation and fermentation. He then proceeded to name the plant after himself.

There are some 208 species of agave, but only the blue agave yields a great distilled spirit and a great, unheralded sweetener.
The Aztecs used the sweet sap in the plant's core to flavor foods and drinks. Post-Colonial Mexicans call it aguamiel, "honey water." We call it agave nectar or agave syrup.
Here's why you should pick up a bottle the next time you shop:
Agave nectar has half the glycemic index of sugar, honey and maple syrup†—to the delight of carb- and calorie-counters, dieters and diabetics. Yes, there's a sweetener that's just as satisfying and much better for you.
Agave nectar sweetens like honey, but with a more neutral, elegantly sweet flavor. It's never cloying like sugar. And it's far less viscous and sticky than honey.
Agave nectar is 100% natural, so those who don't want to consume refined foods like white sugar, or chemically-produced foods like artificial sweeteners, have a go-to product.
Agave nectar can be used in both cooking and baking, as well in cocktails, on cereal, atop fruit salad and pancakes, on bread and just about anyplace sugar, honey and maple syrup are used.
And the sweetness is utterly delicious.
†Agave nectar has a glycemic index (GI) of 32, half that of sugar. Honey has a GI of 58, due to its higher ratio of glucose to fructose; agave is about 90% fructose (note that some honeys are lower glycemic than others). Table sugar has a GI value of 60-65. Pure maple syrup has a GI of 54. A teaspoon of agave is 20 calories, a teaspoon of table sugar is 16 calories (honey has 22 calories). But since agave is 1.4 to 1.5 times sweeter than sugar, you don't need as much.
January is "Healthy Food Month" at THE NIBBLE. It's time to discover better-for-you foods that actually taste better than the standards they replace.
Learn more about agave nectar and how to use it on the next page. Before you click away, look at the article index below.