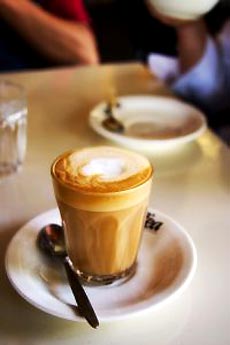 What's the difference between a caffe latte (above), a cappuccino, a caffe macchiato and all the other coffee drinks? Find out in our Espresso Glossary. Photo by Edouard Mouy | SX
C.
January 2008
Last Updated January 2012


Coffee Trivia Quiz
Answer A Few Fun Food Trivia Questions & Learn More About Coffee
You must have cookies or Javascript enabled in your browser in order for the survey software to function.
TAKE THE QUIZ




Related Food Videos:



For more food videos, check out The Nibble's Food Video Collection.


© Copyright 2005-2015 Lifestyle Direct, Inc. All rights reserved. Images are the copyright of their respective owners.