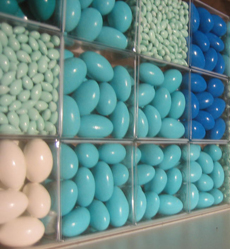 Winning Ideas:
Stories From Nibble Readers
Send Us YOURS...And Possibly WIN Some Gourmet Goodies
Some people like to share their stories and ideas...others like to read them. Here's where you can do both.
Have fun reading what others have done. You can also submit your own entry.
Most Memorable Experiences

Readers share tales about shopping for food, cooking or entertaining, experiences at a restaurant or party, etc.

Suggest a Category

Have an idea for a food-related reader response article?

Click here

to tell us. If we use your idea, you'll win a delicious prize too.
Great San Saba River Pecan Company Pecan Pie: another prize for NIBBLE readers.


Related Food Videos:



For more food videos, check out The Nibble's Food Video Collection.


© Copyright 2005-2015 Lifestyle Direct, Inc. All rights reserved. Images are the copyright of their respective owners.