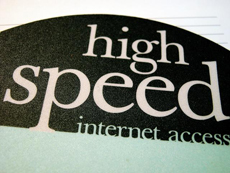 Connect with THE NIBBLE's affluent readers, in the immediate-response medium of the Internet. Photo by Clara Natoli | MorgueFile.com.


Rate Card
Advertise In A Low-Clutter, High-Impact Environment
THE NIBBLE website and e-mail newsletters deliver unique editorial coverage focusing on the full spectrum of specialty foods and beverages plus related areas like gourmet housewares and tabletop items. We provide readers with product reviews, special features, reference materials, recipes and general information that enable fine food lovers and those who wish to learn become more knowledgeable to fully explore and enjoy the world of fine food. As the only consumer website and newsletter dedicated to specialty food, THE NIBBLE provides advertisers with an unmatched selling environment. Advertisers can reach an affluent readership with a luxurious lifestyle.
Website. Advertise on a consumer website that is laser-targeted to your ideal consumer. THE NIBBLE's website is a top-quality, content-rich destination that delivers expert, consumer-oriented food articles and special features.
Newsletter. THE NIBBLE opt-in newsletter is a beautiful, full-color weekly e-mail dedicated that delivers a "Top Pick of The Week" to subscribers' e-mail boxes. Advertise in an extremely low-clutter environment, in a "keeper" newsletter received directly by "foodies" who want to read it.
Standard Advertising Units*: Website & Newsletter. Skyscraper ads like the one at the right can be packaged in fixed locations on the website and in the "Top Pick Of The Week" newsletter.

Sponsored Advertorial Sections & Custom Opportunities. A wide variety of sponsored sections and custom, "out-of-the-banner" interactive marketing opportunities can be developed to heighten visibility, create greater reader interaction with your message and drive consumer action/purchase.
For details, phone us at 1.212.595.1800. Plans will be developed based on your particular budget, desired sizes, locations and time frames.
*Please note that THE NIBBLE website and newsletter are undergoing a re-design and different unit sizes will be available when the new designs are launched.



NIBBLE readers are already on line, reading about food, and ready to shop. Photo | MorgueFile.


Related Food Videos:



For more food videos, check out The Nibble's Food Video Collection.


© Copyright 2005-2015 Lifestyle Direct, Inc. All rights reserved. Images are the copyright of their respective owners.