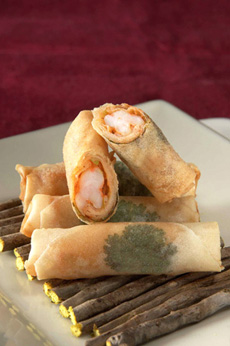 You don't need to call the caterer when you can order stunning hors d'oeuvres like these, from Kabobs. Read our full review of this Top Pick Of The Week.


Parties & Events
Gourmet Products, Recipes, Ideas & Tips
Having a party? Try some of our favorites. If you'd like to tell us about your favorites, click here.
Nibble Tip

If you're invited to a barbeque, bring the hosts a gift sampler of different flavored rubs. Even if your hosts like to blend their own herbs and spices, they're certain to discover something new...and invite you back soon!


We love this kit from Nantucket Offshore—eight vibrant seasonings and rubs for meat, fish, vegetables, pasta, pizza and more. Flavors transport you from the Mediterranean to the Caribbean and beyond.




Nantucket Offshore's Global Grilling Kit has has eight different herb and spice blends showcasing flavors from all over the world
© Copyright 2005-2015 Lifestyle Direct, Inc. All rights reserved. Images are the copyright of their respective owners.