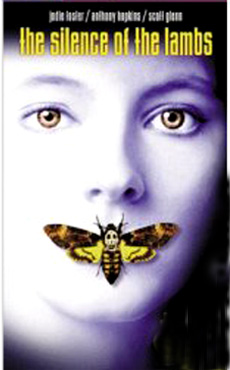 Settle down with some liver and a nice chianti to watch this one. Who ever thought The Silence Of The Lambs was a food film?
Click here to purchase.

Lists Of Films By Subject
It's one thing to look at official film genres, as we have here. But there are plenty of affinity lists—everything from A to ... W. If you have a list to submit (especially one that will get us to "Z"), click here—we'd be thrilled to have it!
Note that while films are listed as "drama," "comedy" et al, most are cross-referenced under other genres.
Asian Culture (Non-Chinese)

Cannibalism

Chinese Culture

Chocolate

Charlie and the Chocolate Factory (Family)
Chocolat (Romance)
Willy Wonka and the Chocolate Factory (Family)

Cooking

Period Pieces

Restaurants




Spanish Culture

Wine


Related Food Videos:



For more food videos, check out The Nibble's Food Video Collection.


© Copyright 2005- 2015 Lifestyle Direct, Inc. All rights reserved. Images are the copyright of their individual owners.