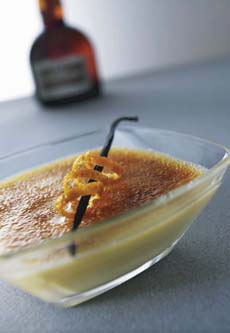 Make this
Grand Marnier Crème Brûlée recipe
. More recipes are below.


Gourmet Desserts
Divine Specialty Desserts, Puddings & Novelties
So many desserts, so little time! We've broken this section out from the baked desserts, Cookies, Cakes & Pastry. Here you'll find the puddings, the fondues, the frozen desserts and the novelties. If you have suggestions, comments, or want to tell us about your favorite desserts, please send us your suggestions. Don't forget to visit our Cookies, Cakes & Pastries Section and also our favorite Dessert Sauces & Toppings.
Articles ~ General Desserts

Casual Desserts

Fancy Desserts

Reviews ~ General Desserts

Recipes ~ Custard, Mousse & Pudding
© Copyright 2005- 2015 Lifestyle Direct, Inc. All rights reserved. Images are the copyright of their respective owners.